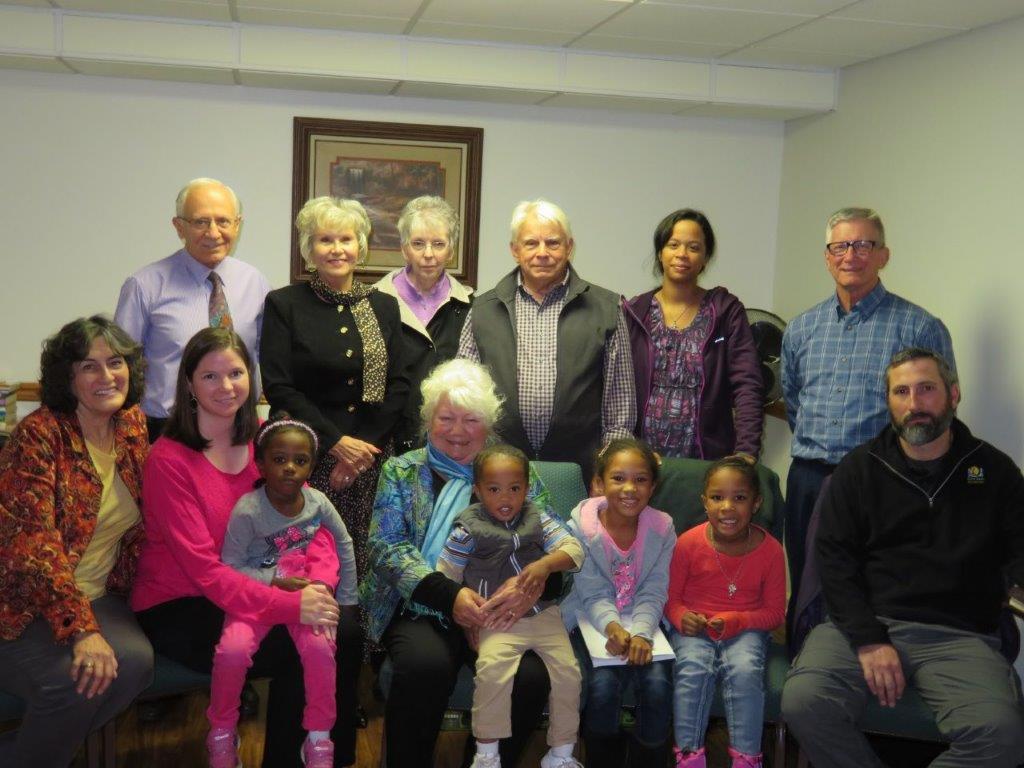 Pressing into the fullness of the revelation of Jesus Christ—which leads to growth
in spiritual stature of character, in a living relationship with God our Father and Lord Jesus Christ, and a walk in faithfulness to our calling while yet upon this earth as a member of the Body of Christ
Our History
From a truly spiritual birth during the Charismatic Movement, the focus moved towards an understanding of deeper life and spiritual maturity in Christ.
The early 1970s were a spiritually dynamic time in the small town of Shippensburg, PA. It was a time of outpouring of the Holy Spirit that shook many local churches to their core. Many believers desired to move on into the untested waters of the giftings and callings of the Holy Spirit. Others were satisfied with the way their churches functioned and
resisted change. Several home churches were newly formed around small groups of believers
seeking this greater walk of faith. These small home churches were linked together through
elders who were set in place to oversee them. The churches would come together monthly for
corporate worship, known then as Shippensburg Prayer and Praise Fellowship.
Over the years, the home churches dwindled and consolidated in number until only one home
church remained. Being small in number but zealous for the upward call of God upon their lives,
the members pursued fellowship with other like-minded ministries. The home church became
officially incorporated in 1997 as Immanuel Fellowship of Shippensburg.
Greatly influenced by many deeper-life writers and ministries, such as dear friend and father in
the faith, Sergio Valori, the focus of the Fellowship slowly shifted over time from its
Charismatic roots towards a deeper walk with the understanding of spiritual
maturity—responding to an upward call of God in Christ-like character and an ever-growing
relationship with God our Father and Lord Jesus Christ. If we are called according to His
purposes in Christ Jesus we should have an understanding of what those purposes are and strive
with patience and persistence to press towards them.
Today, three elders serve in harmony to oversee, teach and pastor Immanuel Fellowship. The home church is small, but is dynamic in ministry. Video conferencing is available for its weekly Bible study and Sunday worship meetings. Bible study meetings are 100% teaching. Many teachings are online at
www.ufsministries.com
. Sunday worship is 100% worship.
The ministry of Immanuel Fellowship has also grown from the local church to a corporate ministry to serve the Body of Christ at large. This ministry arm of Immanuel Fellowship is named Unto Full Stature Ministries. As an outgrowth of the ministry to Kenya, Immanuel Fellowship of Shippensburg has partnered with Pala Liberty Foundation Kenya, a foundation for creating public awareness of the needs of the orphanage/school and for collecting and transferring donations to the orphanage/school.
The focus of our ministry is a commitment to a people. Rather than sowing the seed for spiritual maturity as one would broadcast and scatter a seed, we have committed ourselves to revisit the same churches with conferences at home and abroad in an attempt to minister the seed individually, carefully planting it into the heart. Such has been the case in India where yearly visits and conferences have been and are being held in the Rajasthan and Kerala regions, and in Bangalore. A yearly conference is held in Carlisle, PA. And now, more recently returning to some 14 churches in the Homabay region of Kenya. The same commitment has been made to those who frequent the UFSM website, ufsministries.com, with monthly updates of teachings in manuscript, video, and audio formats.
What We Believe
We believe that Jesus Christ occupies the center of the Father's heart and all creation, all redemption, and His plan for all eternity are wrapped up in Him. Those who are in Him are blessed to share in His Kingdom and in relationship with Him and the Father.
IFS/UFSM Ministry Gallery
IFS has an intensive ministry to the Body of Christ through UFSM – the ministry arm of IFS: conferences, leadership meetings, and church teaching sessions both locally and abroad.
Leadership Team
We believe that ministries such as pastors, teachers, evangelist, etc. are functions and callings to the Body of Christ and are not titles or offices to be held. Biblically, the overseers of the local church are the elders, who spiritually mature in Christ, and who may serve in a particular ministry.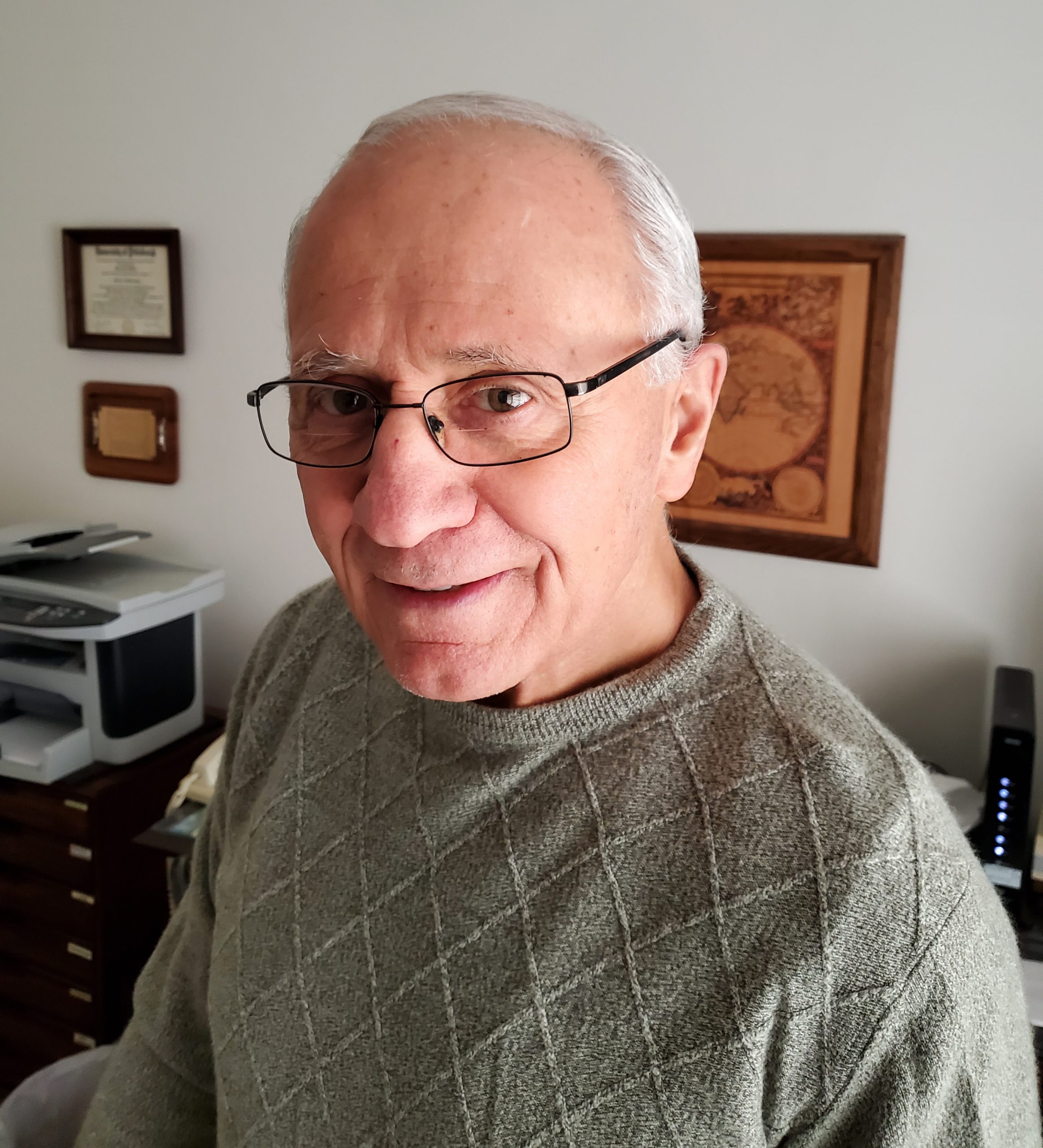 Daniel P. DeVitis is senior elder of Immanuel Fellowship. He has been in its leadership since its early days in 1973—then under the name "Shippensburg Prayer and Praise Fellowship." He served as advisor to the Shippensburg University PA campus student organization "Christian Fellowship" for 33 years. He has written numerous articles focused on Christian spiritual maturity which may be viewed on www.ufsministries.com. He travels widely to teach and minister at church conferences in Columbia, India, Kenya, Canada and across USA. Dan retired as professor of Geography and Earth Science from Shippensburg University, PA in 2003. Since then he has been fully engaged in the work of the ministry: writing articles for the monthly publication "From Dan's Desk," books, and website articles; teaching at church conferences at home and abroad; serving as senior elder in Immanuel Fellowship Shippensburg and in Unto Full Stature Ministries; and coordinating an international online bi-weekly elders meeting. He resides in Shippensburg, PA with his wife Petra, children and grandchildren. He loves to spend time at "the cabin" with his family.
James Koser is an elder/teacher in Immanuel Fellowship Shippensburg, with extension to the Body of Christ at large. Besides ministering at IFS he has taught at church conferences in Canada, India, and the USA. He serves as the Head Administrator at Carlisle Christian Academy. He earned his Bachelor Degree from Shippensburg University in 2003 and then went on to earn his Master's in Organizational Leadership from Gonzaga University. James lives in Carlisle with his wife, Virginia and son, Elijah and loves spending time with them camping, hiking, biking and other outdoor activities together. He has many favorite Bible verses and love talking about the Word of God with people and helping them to grow in their faith. One verse he frequently read is Hebrews 12:2, "fixing our eyes on Jesus, the author and perfecter of our faith."