Pala Liberty Foundation Kenya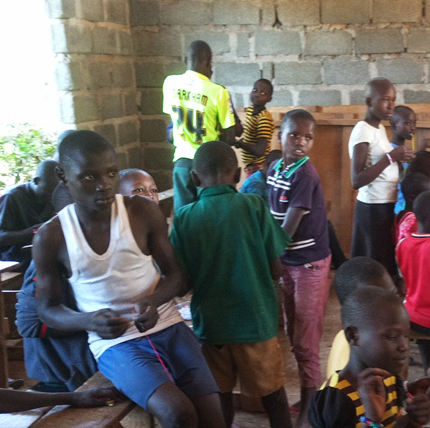 As an outgrowth of the ministry to Kenya, Immanuel Fellowship Shippensburg has partnered with the Pala Liberty Foundation Kenya, serving as a platform to receive donations in support of the orphanage/school and sponsorship for orphans at the Joy Haugesund Schools International, Homa Bay, Kenya. Its founder, Pastor Julius Midodo, also serves as an elder in Unto Full Stature Ministries and is zealous for bringing the message and vision of spiritual maturity to the Church in Kenya. This foundation is designed to create public awareness to the needs of the Joy Haugesund Schools International (orphanage/school), and be a platform by which donated funds are transferred to the schools account. Donations may be directed towards the general operating expenses of the orphanage/school, or towards the many scheduled improvement projects on campus for housing, feeding, educating, and caring for the children. A single donation here will benefit the entire orphanage/school improving the quality of life for the orphans (presently 261), and the support staff of teachers, medical personnel, aides, and workers.
Sponsor a Child
These are orphan children in our society who is in need of love and special care to empower them and break the poverty cycle in the society. Education is the only tool that one can use to change the world. So, they desperately need donation for their education and to bring change in the society. Please hover on the kids photos to donate.
General Donations
This sponsorship will give the children the education, food, clothes, and medication.